Share The Knowledge




The Adventure Of Online Affiliate Marketing!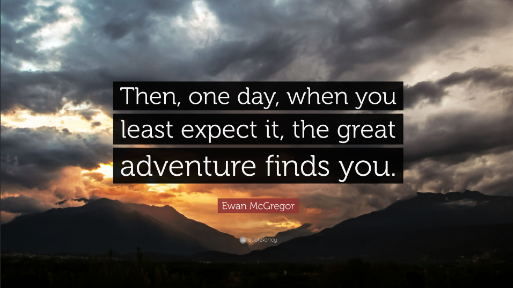 Well another year has passed. I hope it has been a great year for you! I am believing this next year of 2023 will be my Great Breakthrough Year! This past year was a roller coaster ride for me, and I am certain it was for some of you as well. So maybe you would like to join me on a new adventure!
My New Adventure
I laid the foundation for this website years ago. I learned through Wealthy Affiliate how to lay an outstanding foundation, which has been proven by the fact that this website has continued to produce all these years in spite of neglect. (Due to health challenges) It has been minimal what this website has produced in comparison to the potential it has to produce.
The New Adventure I am preparing to pursue this coming year is to grow this website and to bring it up to date as I continue my online education through Wealthy Affiliate!  And I challenge you to join me! 
A New Adventure For You!
Joining Wealthy Affiliate is free!  And I encourage anyone considering an online adventure to take the time to join for free and to go into Wealthy Affiliate with the accessible availability of the Wealthy Affiliate Starter Program and explore all Wealthy Affiliate has to offer you! Take a look around at what is truly an Online University experience!
If you decide it is an Adventure and an Opportunity that you would like to pursue; and if you are in a position to take advantage of the 2022 Black Friday Special, I can promise you it is worth every penny! It is an incredible offer of incredible savings!
A Program For Everyone
I remain a Premium Member and I am thankful for being grandfathered in at an incredible membership price! This year they are offering that same incredible Premium Membership price and it is the last year they will be making this offer!
The pricing at Wealthy Affiliate has remained very reasonable as they have continued to improve the platform every year. Never any upsells, they just offer continued improvements in so very many ways, all included in the membership price. Since I have joined Wealthy Affiliate they have increased the types of membership programs.
There is the Starter Program which has recently been improved and fine tuned making it more starter friendly. I will be making a new post on this in the near future. Though the page I have on the Starter Program is not up to date, it will still give you a general idea of what the Starter Program has to offer you. The new Starter Program is even better and has even more to offer you!
Then there is the Premium Program and the Premium + Program. On the Getting Started page you saw the comparison chart of the Starter Program and the Premium Program as they have been these past years. As I have already said the Starter Program has been revitalized recently. So too there have been improvements made to the Premium Program and the Premium+ Program. But what is important right now is that we get you signed in so you can explore Wealthy Affiliate and see for yourself what a wonderful opportunity for A New Adventure In Online Marketing Is Waiting For You!
Celebrate Black Friday
Considering that Wealthy Affiliate Is Truly An Online University Of Continuing Education with continual improvements being implemented, it is A Valuable Gem worth so much more than the membership price!  But don't take my word for it, Start Your Own Adventure Now And Sign Up For Your Free Membership and check Wealthy Affiliate out for yourself! Then I hope you will see the value of Wealthy Affiliate membership and Join Me On Your Adventure of Success!

Share The Knowledge