Anthony Morrison – Scam Artist!
Share The Knowledge




Is Anthony Morrison A Scam Artist?
Company: Anthony Morrison
Website Address: www.successwithanthony.com
                                www.anthonymorrison.com
                                trafficwithanthony.com
                                www.fastcashcommissions.com
                                www.365daystosuccess.com
                                investdomains.com   and many more
Owner: Anthony Morrison
Price: Undefined
Overall Rank: 10 Out Of 100
Who Is It For: No One
Is It Possible For Someone To Appear Truly Sincere And Yet Still Be A Perpetuating Scam Artist?                   
Let's Look At Some Facts!
The Facts Of My Journey!
As I shared on my about Christa page, I was lying in a rehabilitation facility recovering from a car accident, when in the wee hours of the morning I saw the infomercial.
The Anthony Morrison infomercial that introduced me to Affiliate Marketing.
Of course the infomercial makes it sound, oh so simple.
I am certain many people have done exactly what I did, which was to get excited about what appeared to be a great opportunity and make that phone call ordering Anthony Morrison's books and DVD!
Once I received the package I excitedly watched the DVD and immediately read the books!
After reading the books I had enough information to give me confidence that Affiliate Marketing was something I could accomplish!
Knowing I had a journey of recovery ahead of me it seemed like the perfect time to pursue this adventure!
Yet I had one issue! It was as though I had been given all the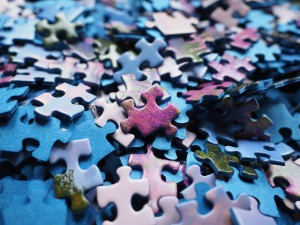 puzzle pieces to a puzzle, yet I had no idea as to what that puzzle even looked like. Though I could tell by the pieces that once they were assembled it would be a great creation, I had nothing to show me how the pieces assembled into the completed picture.
After completing the books I responded to his offer that was included in the package and I signed up for the Anthony Morrison membership at $49 per month.
My fiance then gave me my first desktop computer and we set it up with an internet connection. I was so excited!
When I then called the Anthony Morrison support team for guidance I was met with proposed upsells for other tools, services and software which I simply did not have the money for at that time.
I was to discover this was to be a great blessing in disguise!
I continued to search online, hoping to discover information on how to best get started, and on how to begin assembling the pieces of the Affiliate Marketing puzzle.
At first I was drawn to others who said they would teach you Affiliate Marketing, but it was just more of the same.
As I shared, I was pretty new to the internet and had no idea that the internet was so proliferated with unpoliced scam artists!
I was definitely getting an education, though not the one I was seeking!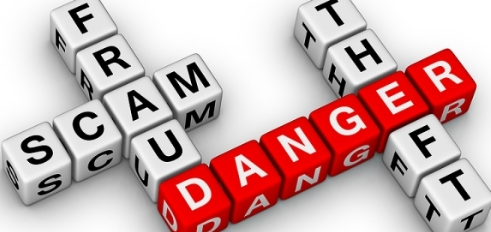 I learned there were plenty of
scam artists online
, and I began to understand their gimmicks and techniques; and I was beginning to learn how to research these people online as well, but I had not yet gathered enough information on Anthony Morrison to come to a conclusion.
I kept thinking if others are successful at Affiliate Marketing online, this lack of understanding must just be me.
You see my mind learns in a very tedious detailed fashion. Knowing this, I was convinced the issue had to be with me.
So for seventeen months as I continued to work on my recovery through physical therapy; I would go through my voluminous emails from Anthony Morrison and watch his blogs and webinars; and I would read the materials he sent to me or led me to, searching for more information on how to assemble the pieces of the Affiliate Marketing puzzle.
As I was subjected to his continuous promotions!
I have now leaned that this onslaught of emails is considered spam! I would average 2 to 4 emails a day and still do, but now they are directed into my spam!
I also received phone calls as they tried to sell me high priced coaching!
I have now learned that one of the signs of a scam to beware of, is when you are asked for your phone number. These phone numbers that are gathered by such people as Anthony Morrison are given to companies for what is known as the boiler room experience.
The boiler room experience is when these companies, which are made up of a group of high-pressure salesmen, follow up on the leads they are given to convince the unaware victim to purchase the high priced coaching! When they call you, they know what is available on your credit cards and they make the offer feasible!
As I recall the first offer they made to me was $5000 dollars. As I was resistant they lowered the price a bit and I began to consider it and asked them if I could pray about it and think about it over the weekend. After all they were offering me one on one coaching and a guarantee of success by the end of the year, with enough money being earned to cover the cost of the coaching and more.
I am so thankful that I did not give in to that offer! I only ever gave in to one small offer, one time, which I will share with you a little later
Who Is Anthony Morrison?
Anthony Morrison tells his story often.
He was in college when he got the phone call, "My heart sank into my stomach and my mouth went dry when she told me. I remember the sun was going down outside the window of my dorm room, and I had just gotten back from playing ball. I gripped the phone tighter unable to believe what my mom was telling me….."
He goes on to tell the story of how things had gone wrong with the stock market and his family had lost everything.
Anthony shares that his first thoughts were his concern for his father. He shares how he recalled what the pitcher of the Florida Marlins, JP, had said to him 9 years earlier, "It is not how good you play, it's how smart you play."
He shares how he sat stunned, in his dorm room, and that all he could "think was I've gotta get my family out of this, but how?"
He goes on to share his reflections of his childhood stories that demonstrate his natural gift for sales, as at the ate of 7 he sold candy bars to buy a jacuzzi and at 8 he earned the money to buy his father a motorcycle. He reminisces about the baseball cards and baseball paraphernalia he collected and sold, of how he discovered the internet and affiliate marketing as a teenager selling mustang auto parts.
He shares how he took his gift for sales and developed his knowledge of the internet as he expanded the business he had begun as a teenager and began his first company while finishing college, saving his family and became a millionaire by the age of 23 years of age, and then went on to develop multiple other companies.
This is all in a video which is a prelude to him attempting to sell you his 365 Days To Success program. Though it is not the only place you will hear him tell his story.
It is a great story, no doubt!
It Is Also An Excellent Sales Technique!
In sharing his very moving story with you of overcoming life's adversities and challenges triumphantly, it is his way of connecting to those who are also faced with challenges and desperate for change and relief and victory.
He leads you to believe that he is going to show you exactly how he achieved success and teach you, step by step, as he leads you on the same journey to your success!
All for one nominal investment price!
WHICH IS A BLATANT LIE!
What Is The Product?
This is a very good question!
There is no one product!
There Are A Plethora Of Products!
I have read many reviews of individual products and programs by Anthony Morrison. Yet to read a review of a single product is like examining one puzzle piece instead of looking at the complete picture, because each of those products and programs are designed to interlock with the other products and programs!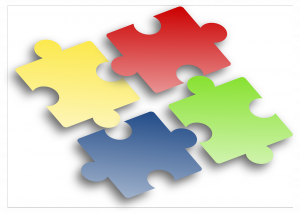 I learned this very well in my 17 month membership journey!
No one product presents you with a complete picture, with the complete knowledge and training to be able to have the understanding to go forward successfully in Affiliate Marketing!
And if you believe that it is not possible to have a complete program, I guarantee you that such a program does exist, without upsells.
Starting with the infomercial, here is a list of the Anthony Morrison products and programs that I was introduced to and subsequently continually harassed to purchase through multiple daily emails:
The Infomercial
This introduces you to the world of Affiliate Marketing as he is interviewed by Mark Victor Hansen who is an author of the best selling line of Chicken Soup For The Soul Books. I am sure I do not have to explain this sales technique.
Books and DVDs
The Hidden Millionaire $29.95,
Advertising Profits From Home $19.95
(Of course through the infomercial you get the special price on these two books and the Stop Watch Me First DVD .01 for only $39.95 plus $9.95 shipping and handling)
Automated Profits From Home $19.95
Three Steps To Fast Profits DVD 49 cents
Mastery Level Education DVD $4.69
Fast Track Commissions (Adrian Morrison) 19.95
Social Media Profits From Your Home (Adrian Morrison) 19.95
Membership
With the books through the infomercial you receive an invitation to a membership program with Anthony Morrison with the promise that you will receive help and support and a free website. I paid $49 dollars per month. This is not an honest offer.
Seminars
There is more then one format to theses seminars though it always starts with something for free to lure and hook people and draw them in.
The first day is always filled with a tease of how to make money
quickly and some very fast talking enticement with incredible slight of hand. It is often reported that it is Adrian Morrison, Anthony's brother, who is the one leading the way in these seminars.
Then you are offered the special price of $1497 or in some instances the special price is $3000 marked down from $6000 for a 3 day seminar. You are told that if you are not happy by the end of the first day they will refund your money, but of course the first day is filled with enough information to leave you wanting more.
The Advertising Profits From Home System Seminar is $1995
Coaching
I shared with you how once they had me in the boiler room and they started by offering me one on one coaching for $5000, but I have read horror stories of others who paid much more just to end up in debt.
Their coaching can range in price from $1000 up to $35,000.
Webinars
Every webinar I ever listened to ended up being a promotion for another product always costing hundreds or even thousands of dollars. Often Adrian played a key role in these webinars as the speaker or the proclaimed developer of the product.
Teleconferences
I had been so frustrated by the webinars, always thinking I was going to learn something about Affiliate Marketing, only to end up with it being another upsell promotion, I never signed up for the teleconferences.
Weekly Blogs
Each week I would hope to learn something, but I calculated that the average length of the weekly blog is 4 minutes, and there is not a lot that can be learned in 4 minutes. In addition often the blogs were just a lure to entice the viewer to buy yet another product.
Programs and Software
Build Spend Profit (Building Email Lists) $397
365 Days To Success System, also on the internet as, Success In 365 days $497 (or two payments of $248.50)
CPV Domination $997 or $267 for 4 months
Mastery Level Marketing System $197
Invest Domains Home Study Course $79.95
Social Ads Pro Software $19.95 per month
Affiliate Offer Spy $4.95 for the first month and $9.95 each month thereafter
Traffic Explosion $47
Domain Name Training $79.95
Mobile Site $997
Fast Cash Commissions $2697 (Oh and you get lots of bonuses)
The Fast Traffic Formula (Adrian Morrison)
Advertising Profits From Home System $1995
Success With Anthony which was upgraded to Success With Anthony 2.0 (which includes the Fast Traffic Sniper Software)
Anthony Morrison Success Academy
Miracle Traffic Bot 3 in 1 Premium Software $797
Copy Paste Systems Monthly $497
Traffic Buddy Leads & Traffic Generation Software $497
Top Ranking Genius Bootcamp $197
Secret Traffic Profits $197
Commission Consultants
Inner Circle with Instant Access $497
The Digital Product Factory $278.45
Mastering Facebook Advertising $29.95
Elite Product Creation $29.95
LinkedIn King $29.95
Ebay Pro Academy $29.95
CPV/PPV Course $29.95
Mobile Mania=Marketing Money $29.95
Twitter Traffic Course $29.95
YouTube Marketing Crash Course $29.95
Pin Your Income $29.95
Secret Fiverr Strategies Course $29.95
Laser List Building Course $29.95
Email Marketing Insider Course $29.95
CPA Domination Course $29.95
SEO Genius $29.95
Facebook Fun Page Secrets $29.95
AdWords Mastery Course $29.95
Traffic With Anthony $67 (or 2 payments of $49) This software program actually involves ripping others content off You Tube which is unethical and illegal and is against YouTube's Terms of Service
Auto Traffic Accelerator VIP $97
Partner With Anthony (2 payments of $49 or $67)
AdWords Course $3995 plus $20 dollars per month plus you have to pay Google AdWords
Affiliate Program Course $2000 to $3000
Fast Traffic Formula (Adrian Morrison) $67 with Upsells and Downsells
Do You Clearly See The Picture Of Chaos Now?
It is as though all the pieces of this puzzle of Affiliate Marketing are laying on the table scattered in massive disarray with nothing to give you an inkling as to how to assemble the pieces, and each individual piece with its own price tag.
Anthony Morrison Sells Himself And Convinces People That He Genuinely Wants To Help Others Find Success.
This is how Anthony Morrison lures people into a purchasing
journey of purchasing one product after another as they continue to believe that with the next product they will find the knowledge and understanding they need for their success.
He Is In Truth, A Slick Scam Artist!
If you search Scam Artist in Wikipedia you are redirected to Confidence Trick, because that is what a Scam Artist is – someone who "attempt(s) to defraud a person or group after first gaining their confidence, used in the classical sense of trust."
So as this conniving scam artist with his skill of sales techniques deceives people into trusting him, he leads them into a maze of financial devastation and heartache.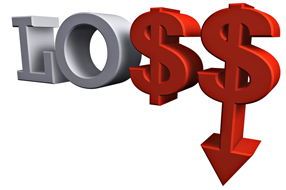 What Does Anthony Morrison Have To Offer? Are There Any Pros?
The only pro to Anthony Morrison that I have seen over the years is his introduction of the world of Affiliate Marketing! With his infomercial he has brought an awareness of Affiliate Marketing to the general public.
Unfortunately he then takes advantage of these people and their lack of knowledge and understanding.
What are the Cons?
With This Scam Artist It Is All Cons!
His deliberate use of certain deceiving sales techniques to win the trust of the victims.
Most all of the information found in the books can be found online for free, yet they are an excellent lure.
As most people who stumble upon Anthony Morrison are completely new to Affiliate Marketing they do not have the knowledge to understand the products or recognize the deceptions.
Anthony Morrison insist on asking for your phone number so he can give it to companies such as Prosper Inc. for the high pressure sales of their boiler rooms for over priced ineffective coaching, and remember they know what is open on your credit cards and what your credit score is. They often even encourage people to open credit cards. They are modern day digital thieves!
All products are designed to leave you needing the next piece for your ability to achieve the success that continues to elude you.
The websites that are suppose to be free are in fact not free.
You see a website needs web hosting and you will be referred to a company for web hosting that Anthony is an affiliate of and that is way overpriced just so Anthony makes a greater commission. And the sites themselves are of mediocre quality.
Websites also need a domain name and you will be directed to Anthony's company to purchase your domain name where they are overpriced as he steals from you again.
There is a series of others' companies and programs Anthony continues to refer you to, that are most often way over priced so that Anthony gets more of your money from his commissions.
There is a $49 membership that includes precious little as you are dependent upon Anthony to share pieces of his infamous knowledge at his whims.
There are continuous upsells, endless upsells, which have led many people into financial ruin.
He uses up to 10 popups on his sales pages, offering upsells, downsells, one time offers, always pushing for more of your money.
Customer service is almost totally nonexistent, and much of it is outsourced. So If you are lucky enough to have your phone call answered you will be speaking to someone who doesn't really know anything about Affiliate Marketing.
Anthony will spam you with voluminous emails as he continues to promote his products.
Many of those emails are the invitation to webinars with the promise to teach you something new, only to be told at the end of the webinar that to implement these new things you have been taught you now need to buy a new product.
Not only are his products incomplete but the products are of poor quality.
The products are most often exorbitantly overpriced.
He teaches unethical practices such as click jacking, keyword stuffing, and content ripping, another form of thievery.
There is virtually no opportunity for contact with Anthony Morrison himself.
Anthony promises a 100% Money Back Guarantee, yet it is easy to locate multiple hundreds of complaints that have been filed against Anthony Morrison for not honoring his guarantee! These are two of the many sites you can find the sad stories of the complaints filed against Anthony Morrison : www.scambook.com and www.ripoffreport.com! Just type his name in the search bar!

He makes promises of quick and instantaneous success – more lies. Any legitimate business takes time to build!
There is no access to step by step tutorials.
You have no opportunity to check out any of his programs for free.
Clickbank is an Affiliate Marketing Network that Anthony focuses strongly on. They actually discontinued one of his products due to the refund and chargeback rate and the high volume of scam complaints. This is the notification that was sent out to Clickbank Affiliates:

The only positive reviews I have found are promotional sites by Anthony Morrison affiliates.
Who Is This Product For?
In My Opinion No One!
Do you really want to associate yourself with someone who has hurt so many people so much more deeply then just financially?
As through his manipulations he has mislead people into devastation that has robbed them of trust and dreams and often the future they had planned, as they are left trying to rebuild their lives!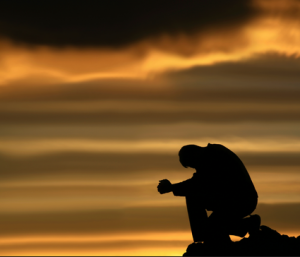 My One Product Purchase
I told you I would tell you of my one product purchase.
I watched a presentation of Anthony Morrison actually going into two elderly men's homes.
They showed Anthony in each case teaching these men, who had a basic knowledge of the computer, how to make money online.
Within 24 hours they had success. As I recall in each case it was a profit margin of approximately $1000.
So Anthony's offer was to teach the 3 steps he had shown these men to anyone who paid $19.95.
So I thought well that is cheap enough, and I called and paid the $19.95
For that price I received the first two steps and if I wanted the third step it would be an additional cost.
I was so irate that he would use these two older men to con people out of money with yet another deception.
I thought to myself, is nothing too low for him?
I was done, I needed to sever my tie to him and take a hot shower! That was just downright dirty!
Later I read of a 76 year old man he had scammed out of his retirement and all I wanted to do was cry!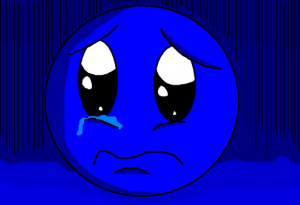 My Conclusion!
I am sure you have already figured that out! Run as fast as you can from this
SERIAL SCAM ARTIST
Is There A Legitimate Offer That Teaches Affiliate Marketing?
If you have read this through to the end then I applaud you, and I want you to know that YES, there is a legitimate place that is everything you would want and need and so much more, to enjoy the Wonderful World of Affiliate Marketing!
And you can check it all out for FREE!
I had actually decided I was no longer interested in Affiliate Marketing because I wasn't going to be scammed again!
If you read my about Christa page you learned that it was while I was looking for work online during my recovery that I was led to Wealthy Affiliate.
If I had not been able to check them out for FREE, totally FREE, I would never have considered investigating them!
I actually contacted one of the owners, Kyle, before I would even accept the FREE signup. If he had not answered me, I would not have even accepted the FREE signup!
After Kyle replied to my email, then I thought it was at least worth checking out, especially since it was FREE. It was even a matter of common courtesy for me now, since Kyle had answered my email.
The sign up is TRULY FREE, no phone numbers or credit card information is asked for. Here is the only information requested: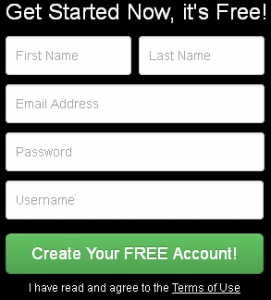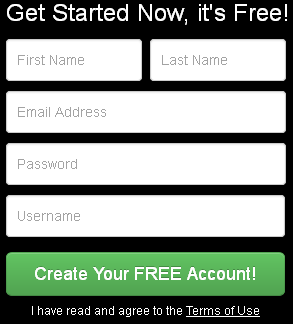 The other incentive for me was that I had access to the full program and the community for seven full days, and I would be able to do a very thorough investigation!
After that I could still remain a free member for as long as I liked with access to part of the program.
So I had nothing to lose!
Investigate I did! I even made sure to coordinate my signup so as to have as much time as possible to conduct my investigation!
I discovered a Virtual Online Academy! A truly legitimate opportunity with access to all the knowledge, service and tools necessary to build an online income with Affiliate Marketing and the added bonus of an absolutely incredible community of entrepreneurs from around the world!
The membership is so reasonable for the benefits of complete access that I lept at the opportunity!
For less then what I was paying for the "other" membership I now could learn everything Anthony was charging people hundreds and thousands of dollars for, in addition to his membership fee.
I am so thankful that the owners of Wealthy Affiliate, Kyle and Carson, are men of integrity and for this legitimate opportunity!
To Read More About The Complete Program

I will share with you the treasure I was led to much to my surprise!
You Have Absolutely Nothing To Lose And Everything To Gain! Remember:

If you have a comment you would like to share, or maybe you have a story of having been scammed you would like to share, please fell free to share below!
Share The Knowledge