What Is A Keyword?
Share The Knowledge




A Keyword Is Exactly What You Have Used To Arrive Here To Read This Post! 🙂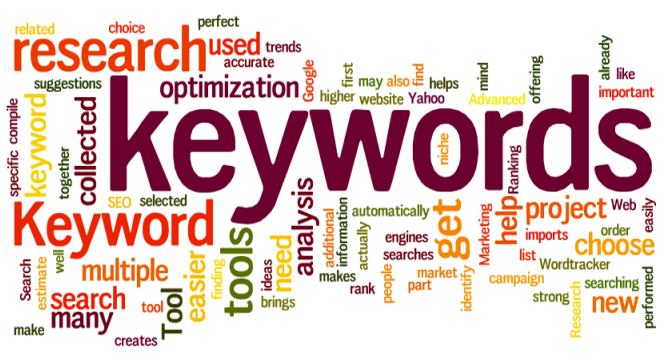 To put it simply, a Keyword is the word or phrase that you type in the search bar when you search for information on the internet!
Then the Search Engines such as Google, Bing, and Yahoo use your Keyword, your word or phrase, to search for relevant web pages to bring you the information you are seeking!
Google defines it this way, "A Keyword is any word or phrase that describes a website topic or page. The more a Keyword is used by searches and websites the more attraction power it has."
If you prefer a more technological definition, dictionary.reference.com defines it this way, "Digital Technology, a word used to classify or organize digital content, or to facilitate an online search for information…"
What Is The Significance Of The Keyword To Your Online Venture?
In a word – Traffic!
In the article The Importance Of A Niche I shared with you that your niche is a group of people looking for something, your audience.
As an internet entrepreneur the most important dynamic to the success of your connection with your audience is your Keyword! 
In the article How To Research Niche Ideas I shared how important it is to know and understand your niche – your audience!
It is important to know the information they are seeking and the questions they are asking!
It is in researching your niche you will discover the Keywords, the word or phrase, your audience is using to seek out the information, answers and solutions they are looking for.
This research will give you a better understanding of your audience and greater knowledge in knowing which Keywords will target traffic with the Search Engines!
Having this knowledge of the Keywords your audience is using will enable you to use these Keywords to bring the visitors to your site that share your niche interests.
How Do You Do This Research?
I shared with you in the article How To Research Niche Ideas many free tools you can use to do the Keyword research I have been referring to.
I shared with you:
Google Trends
Google Instant
Alphabet Soup
Ubersuggest
The Wealthy Affiliate Keyword Tool with 30 FREE searches
I even shared with you demonstrations on the use of each tool!
So if you haven't read this article and would like to see each of them demonstrated please click here.
There Is Another Tool Which Is My Personal Favorite!
My personal favorite is the Jaaxy tool!
I personally prefer this tool because it gathers such complete information from all of the Search Engines!
There are other tools that give you a lot of data, metrics and numbers but you are left to figure it all out and make sense of it all, while Jaaxy organizes and defines the data, metrics and numbers for you!
Also Jaaxy is very quick which saves me so much time! It would take a great deal of time to gather and decipher the complete information Jaaxy gives me in minutes!
The information gleaned and the utilizations of Jaaxy are amazing! And so proliferous!
I am at this moment preparing a very thorough review of Jaaxy which will be up in a few days!
I hope you will read my Jaaxy Review when it is completed and then you will have a much better understanding of all that Jaaxy has to offer you!
In the meantime if you would like to try the Jaaxy tool out, you receive 30 FREE searches with the FREE version of Jaaxy and if you would like, you can get started now and try Jaaxy out by typing in a Keyword below


If you have any thoughts or questions you would like to share please feel free to leave them below!
Thank you for visiting! 🙂
Christa 🙂
Share The Knowledge